Rhode Rock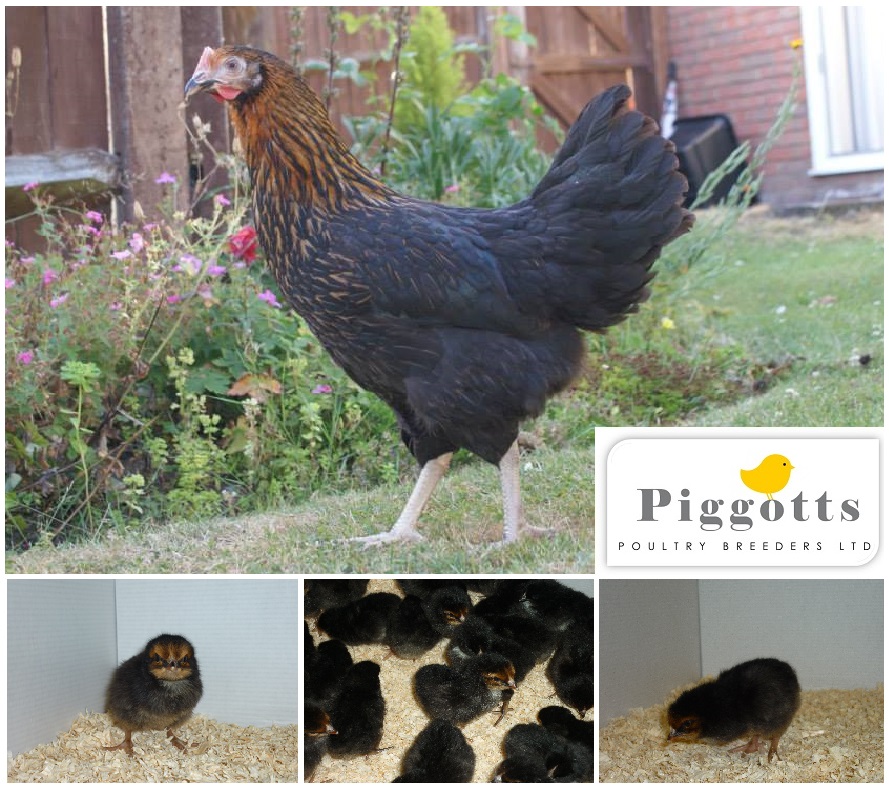 Pictured at day old and 16 week old point of lay pullet.
Piggott's Rhode Rock is a tough and reliable hybrid bred to lay a large number of high quality eggs.
A hybrid breed of various types of R.I.R. and Barred Rock
Feather colour: black with gold markings
Average body weight at 20 weeks: 1.600 kg
Average body weight at 72 weeks: 2.200 kg
Age at start of laying period: 21 weeks
Age at peak of laying period: 25 weeks
Extended laying period of 18 to 90 weeks
Peak of production: 94 %
Production at the age of 72 weeks: 306 eggs/bird
Monthly mortality: 0.3 to 0.5 %
Average feed consumption per day: 120 g
Average egg weight at 72 weeks: 65 g
Average egg weight at 80 weeks:66 g
Average egg weight at 90 weeks:67 g
Egg shell colour: brown
Egg shell strength: excellent

The information supplied is based on many actual flock results obtained under good management and environmental conditions.
It is presented as a service to our customers and should be used as a guide only.
It does not constitute a guarantee or warranty of performance in anyway.